Description of
LK-BWT Insulation Jacket
LK-BWT insulation jacket is widely used in various sectors such as barrel heaters on injection molding machines, molds & dies on injection/extrusion machine, as well as valves and
pipes, elbows, flanges, heat exchangers and the exhaust pipe of engines. It reduces heat transfer to consume less energy for machine working in requested temperature. That's say our product makes energy-efficient, saving the owner money.
Q&A
1. What's the structure of LK-BWT Insulation jacket?
It's made of ceramic fiber and high temperature resistance silicon cloth. The jacket comprises three layers-inner, insulation and protective layers.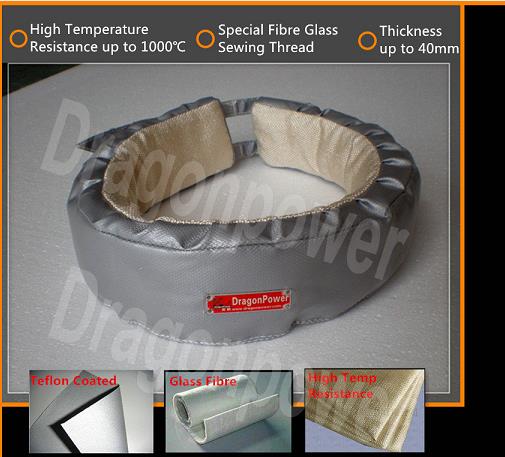 2.What are the benefits of LK-BWT Insulation Jacket?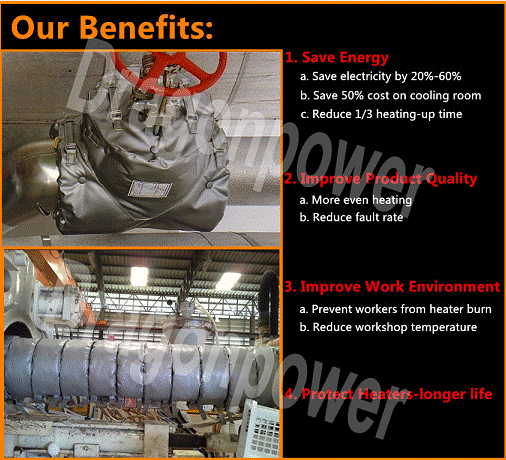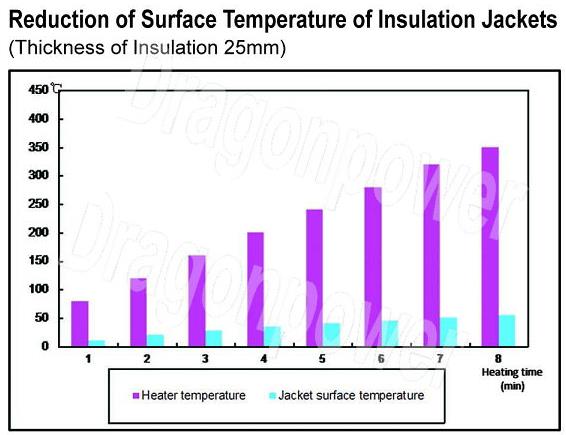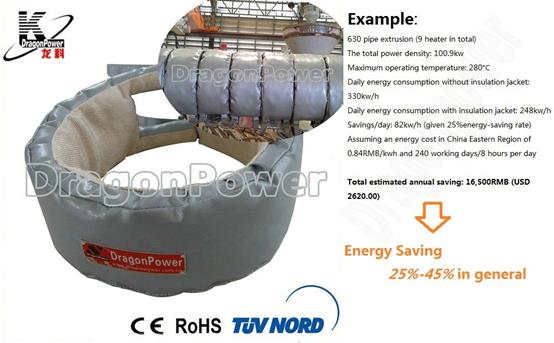 3.What's the Applications of LK-BWT Insulation Jacket?


· Barrels of injection, extrusion, blow moldings and filming machines
· Steam turbines, gas turbines (as turbine blankets) and compressors
· Exhaust systems of engines, Generators
· Heat exchangers
· Pumps, Valves & Flanges
· Expansion Joints, Flex Hose
· Tank Covers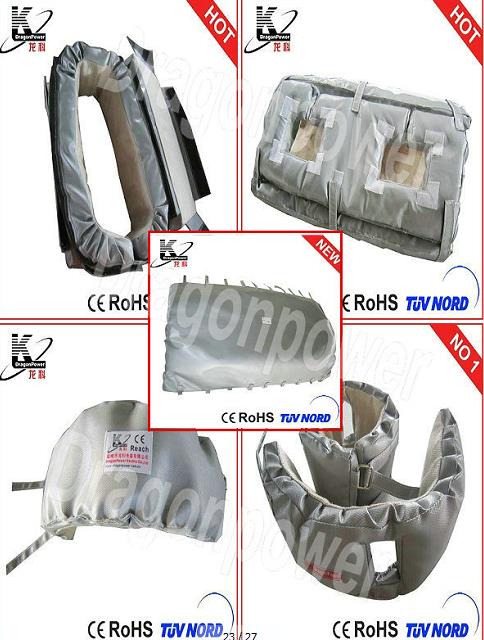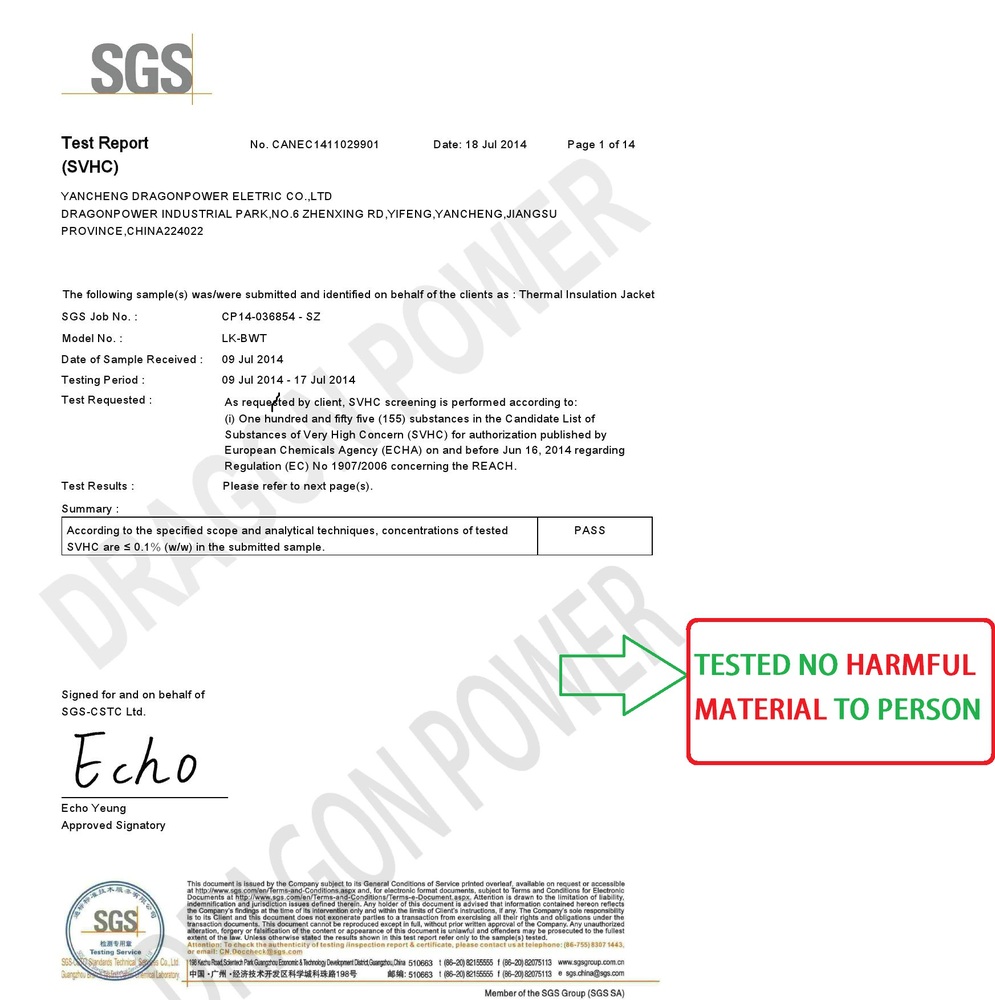 4.How to order LK-BWT Insulation jacket?
Dimension, cut/hole sizes and positions are required for quotation. Drawing and pictures are preferred.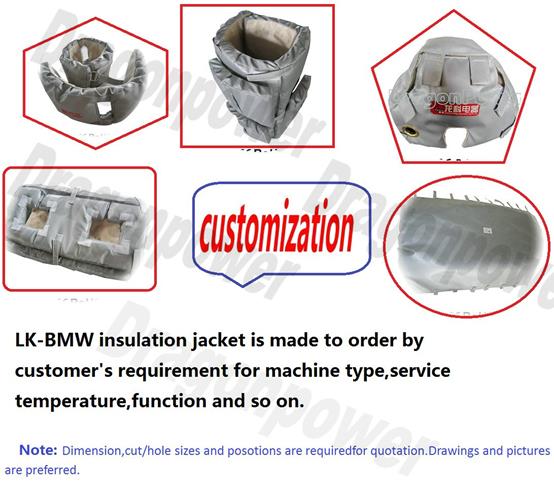 Our Service