Infrared ceramic heaters Description
:
Infrared ceramic heaters are working under temperature 300°C to 700°C (572°F - 1292°F) producing infrared wavelengths in the range of 2 to 10 micron, which is in the most suitable distance for plastics and many other materials absorb, which makes infrared ceramic heater the most efficient infrared radiant emitter on the market.
A range of aluminized steel reflectors are also available to ensure that most of the radiation generated is reflected forward on to the target area.
Our Infrared Heaters are designed to produce maximum output in form of heat energy. They are constructed by a firmly burnt-in heating coil. The heater incorporates highly heatproof resistance wire that provides safety against any damage.
Longer service life is achieved since the resistance of the heaters is made to remain constant over the whole temperature range. The glaze used in this heater has excellent radiation properties therefore the radiation efficiency is also very high.
Ceramic infrared heater Types :
Model

Size(mm)

Voltage(V)

Power(W)

Key Technical Indexes

LK-YHWTC- L245Χ60

L245Χ60

230

800

1.Use condition: environment temperature -20~+60°C, Relative temperature <95%

2.Leakage current:<0.5MA

LK-YHWTC- L245Χ60

L245Χ60

230

600

3.Insulation resistance:≥5MO

LK-YHWTC- L120Χ60

L120Χ60

230

400

4.Ground resistance:<0.1O

LK-YHWTC- L120Χ120

L120Χ120

230

400

5.Voltage resistance: no electric breakdown for 1 minute under 1500V

Note: Other models are available according to your specifications. Please refer to the Order Guide

6.Temperature endurance:100-1200°C
Applications of ceramic infrared heater
Thermoforming & Vacuum Forming Machines
PVC Pipe Belling / Socketing Machines
Hot Stamping Machines
Heat Therapy Equipment
Shrink Packaging
Construction and material of ceramic infrared heater
Insulator: High thermal shock resistance ceramic material
Resistance wire: High quality Ni80Cr20
Glaze Layer: good radiation metal oxide materials with moderate additives to increase radiation intensity and enhance the suitability of the glaze.
Features of ceramic infrared heater
1. Radiation feature: The monochromatic radiation rate of our infrared ceramic heater reaches 90%, and the reverse radiation rate is larger than 83%.
2. Thermal response time: Less than 20 minutes from the room temperature to the set temperature
3. Durability: The surface keeps smooth after five times heating and cooling exchanges.
4. The radiation surface temperature uniformity: ≤15%
5. Power error: ≤5%
6. Cold insulation resistance: 500V mega meter >2m
7. Thermal insulation resistance: 500V mega meter >0.5m
8. The service life of >3000 hours
Ceramic infrared heater: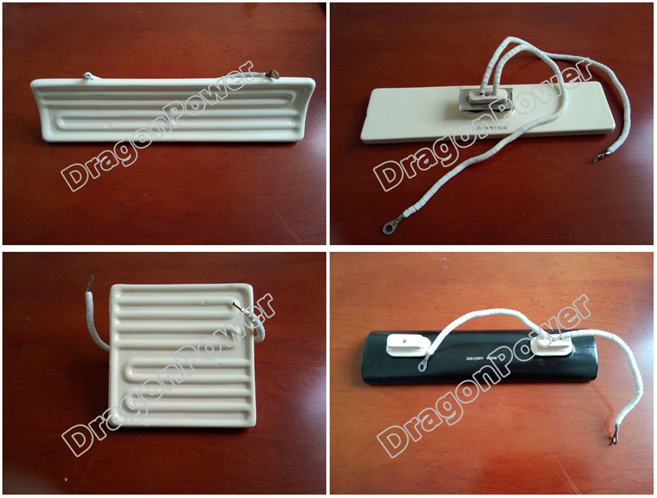 Packaging and Shipping of Ceramic Infrared Heater:
Packag, ing: Paper carton or wooden ca, ses
Shipment: 1.small quantity by DHL, FEDEX 2.Bulk goods by Sea Freight. 3. Arranged to your order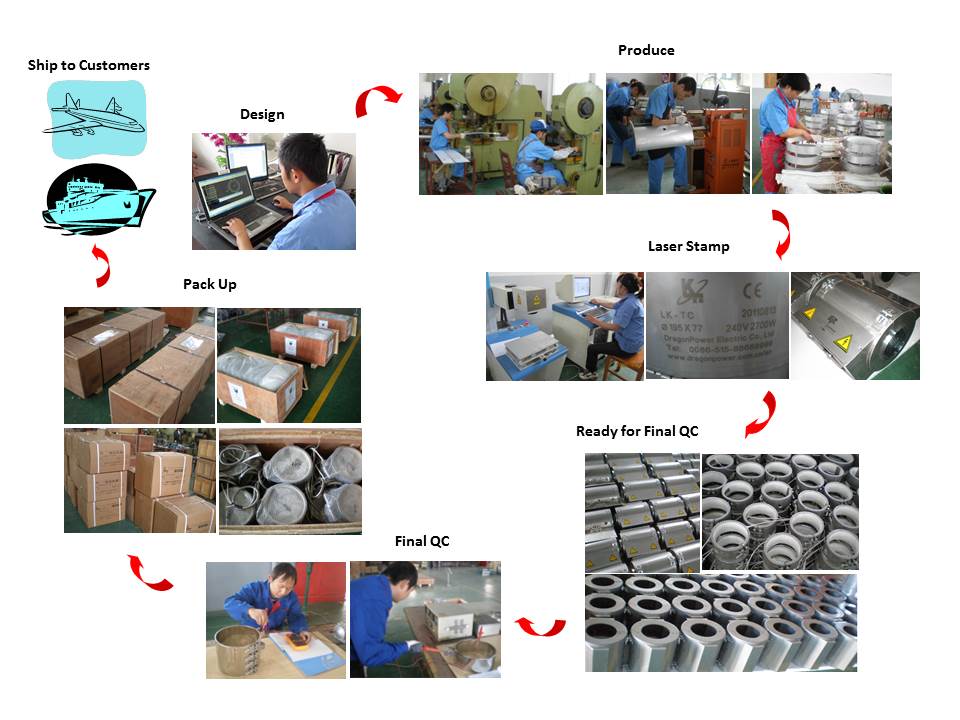 Our Service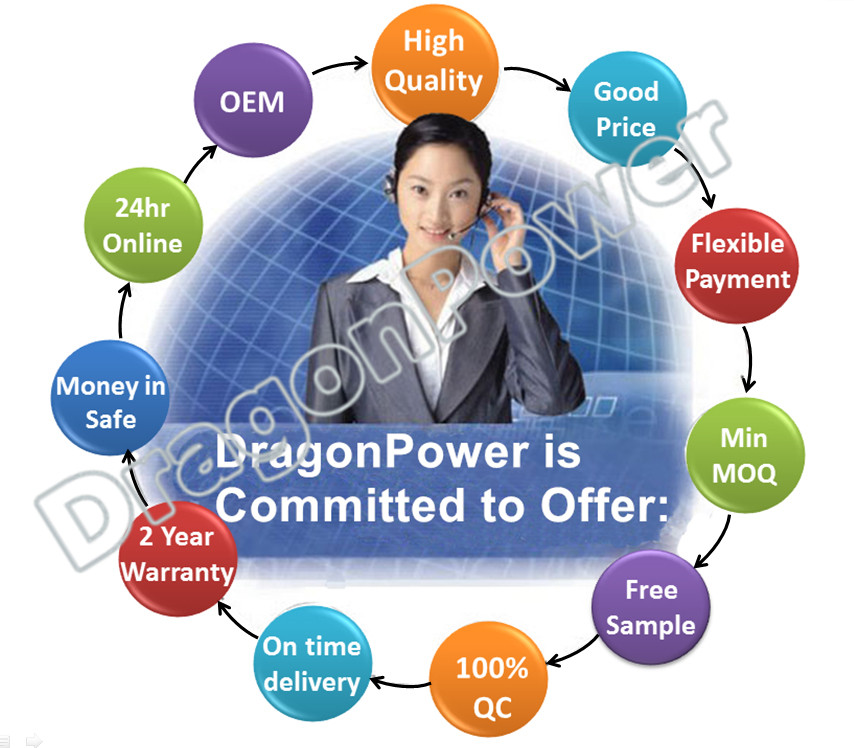 Ceramic Infrared Heater Order Guide
Please specify the following when ordering:
1. Length (mm) and width (mm) of heaters
2. Type of leads and length (mm)
3. Color of heaters if other than white, e.g. green, red, etc
4. Voltage and power density
5. Content of the stamping if needed
6. Order quantity
7. Delivery date
** It's better to provide us with the drawings/pictures
Certificates