Spring Heater Description:
1) Spring heater is made of nickel chrome resistance wire placed inside chrome nickel steel tube that is filled with MgO powder.
2) Spring heater is also known as high performance tubular heaters or cable heaters. 3) Spring heater can be produced with or without built in thermocouples.
4) Spring heater is widely used in heating engineering, mold, plastic industry, including the transfer machinery, medical equipment, casting process, welding, heat treatment process and many other industries and fields
Technical parameter:
1) Customized voltage and power
2) Various sizes of cross section, including 1.8, 2*4, 2.2*4.2, 3.0, 3*3, 3.5*3.5, 4*6 and other specifications.
3) High watt density 25w/sq.cm, low watt density 5w/sq.cm.
4) Temperature: 650 degree
5) Materials: stainless steel
6) Thermocouple type J/K/E can be attached.
7) High temperature Teflon lead wire and stainless steel shield provided.
Model

Dimension(MM)

Voltage(V)

Power(W)

Key technical indexes

LKTH-Φ45x50

Φ45x50

220

1000

1.Use condition: environment temperature -20~+60°C,

2.Leakage current <0.5MA

3.Insulation resistance ≥5M

4.Ground resistance <0.1

5.Voltage resistance: no electric breakdown for 1 minute under 1500V

6.Temperature endurance: 100-1200°C

LKTH-Φ22X160

Φ22X160

230

1200

LKTH-Φ40X40

Φ40X40

220

400

LKTH-Φ30X50

Φ30X50

220

400

Note: Other models are available according to your specifications. Please refer to the Order Guide
Spring Heater Image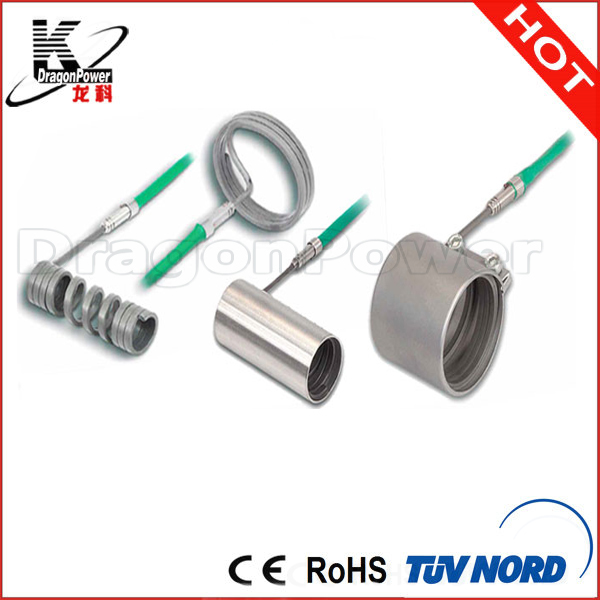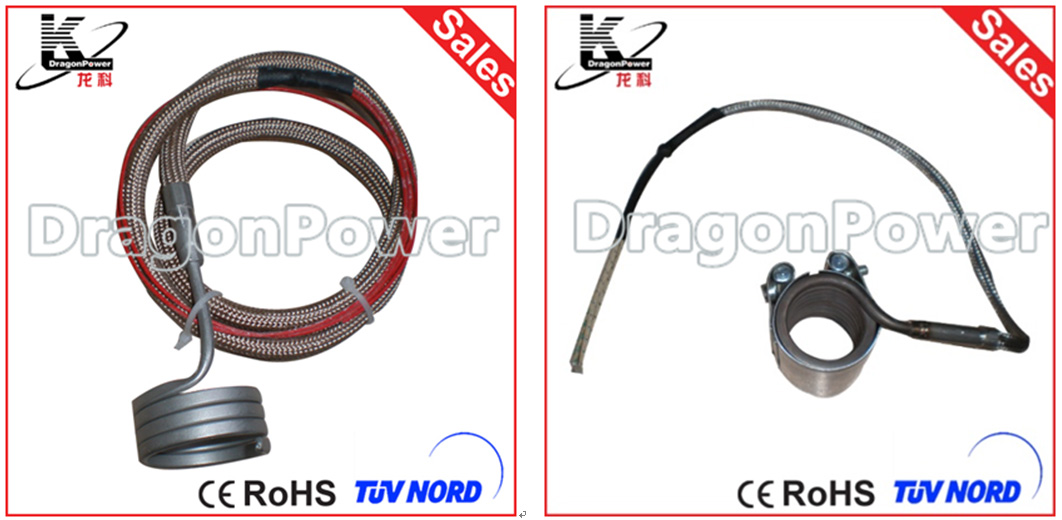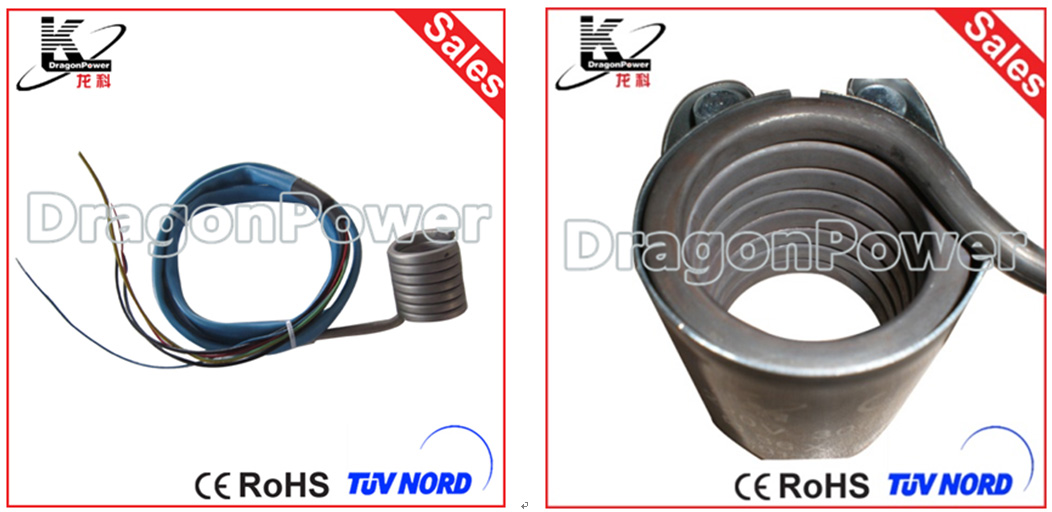 Packaging and Shipping
Packaging: spring heater in plywood case outside if needed.
Shipment: 1.small quantity by DHL, FEDEX 2.Bulk goods by Sea Freight. 3. Arranged to your order

Our Service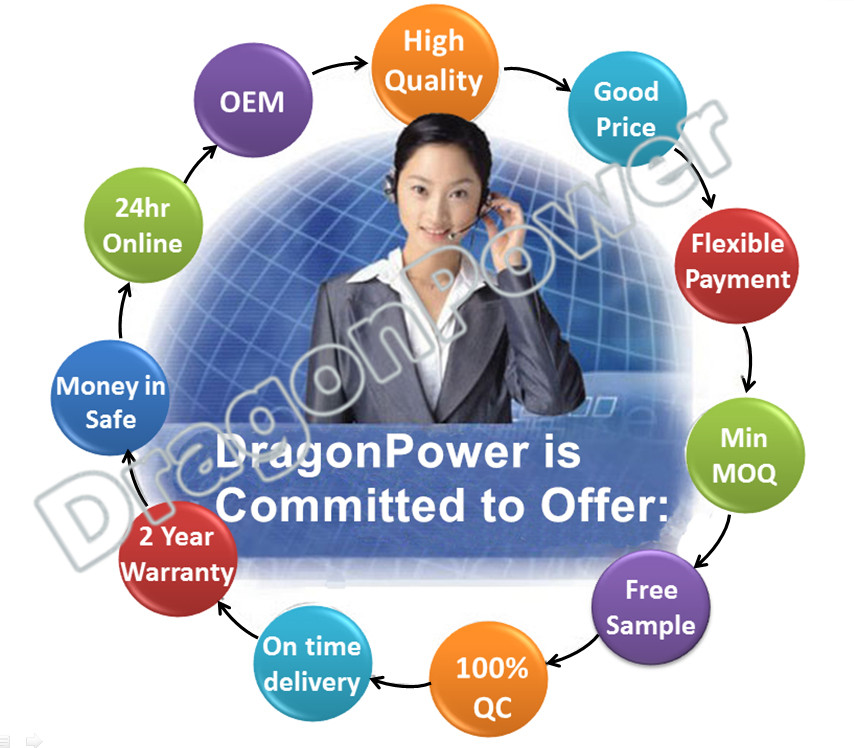 Order Guide
Please specify the following when ordering:
1. Diameter(mm) and length (mm) of heaters
2. Type of leads and length(mm)
3. Voltage and power density
4. Content of the stamping if needed
5. Order quantity
6. Delivery date
**Better to provide drawings/pictures.
Certificates