Cartridge Heater Description:
1. Cartridge heater consists of a cylindrical stainless steel tube and thus prevents itself from corrosion. The watt density can reach 25 W/cm2and the operating temperature can go up to 800°C (1472°F)
2. The cartridge heater is filled with magnesium oxide and compressed to avoid short-circuit. There is a heating wire inside which is wound into a ceramic core. The number of coils varies depending on the power.
3. Various cartridge heaters are available. We develop and manufacture cartridge heaters according to your special demands.
Model

Dimension(mm)

Voltage(V)

Power(W)

Key Technical Indexes

LK-DD-Φ15Χ80

Φ15Χ80

380

400

1.Use condition: environment temperature -20~+60°C, Relative temperature <80%

2.Leakage current:<0.5MA

3.Insulation resistance:≥5M

4.Ground resistance:<0.1

5.Voltage resistance: no electric breakdown for 1 minute under 1500V

6.Temperature endurance:100-1200°C

LK-DD-Φ20Χ155

Φ20Χ155

380

800

LK-DD-Φ16Χ200

Φ16Χ200

220

1000

LK-DD-Φ20Χ200

Φ20Χ200

220

1200

Note: Other models are available according to your specifications. Please refer to the Order Guide
Cartridge Heater Specifications:
| | |
| --- | --- |
| Diameter | 3mm to 30mm, etc. |
| Length | Customized |
| Wire length | Customized |
| Leads type | Direct line, SUS 304 braided, metal hose, etc. |
| Voltage Supply | 12V to a maximum of 480V |
| Total capacity | customized |
| Resistance Tolerance | +10% - 5% (closer tolerances are available upon special request) |
| Heating length | Customized |
| Sheath Material | SUS 304/316/321 Incoloy 840 |
| Insulation material | Magnesium Oxide Powder |
| Maximum Temperature | 800 °C |
Cartridge Heating Elements Applications:
Food processing

Plastic moulds

Medical equipment

Hot stamping

Liquid immersion

Packaging equipment

Labeling & Sealing

Dies & platens

Injection molding

Nuclear industry

Car industry
Cartridge Heating Elements Images: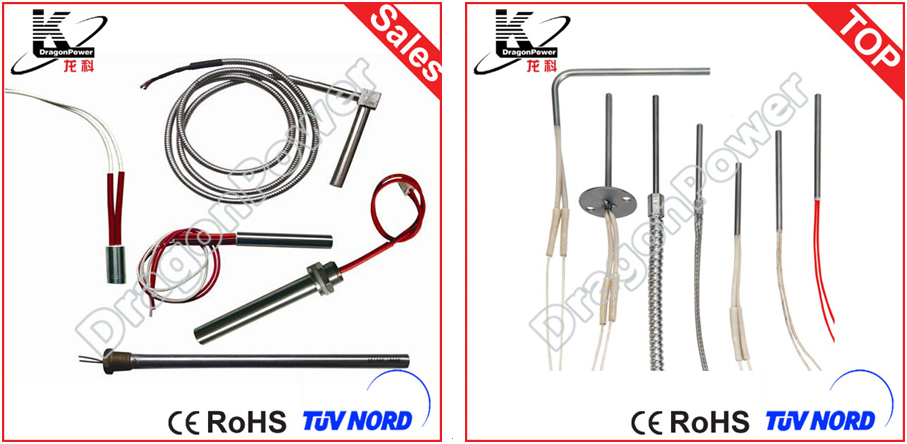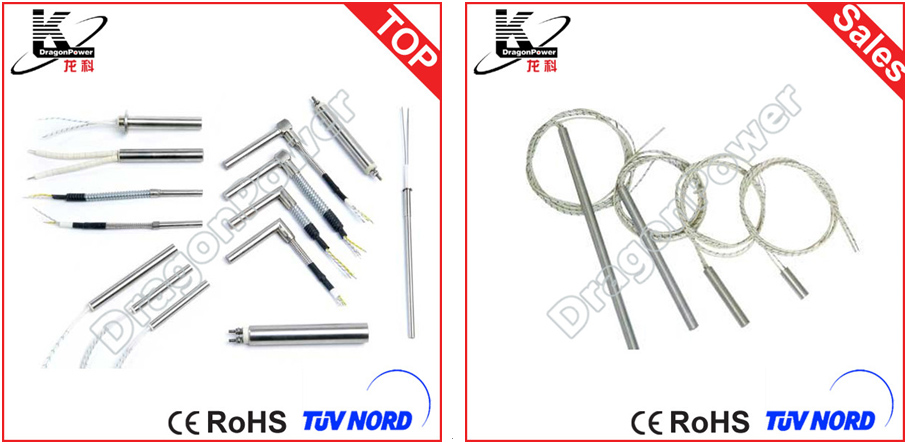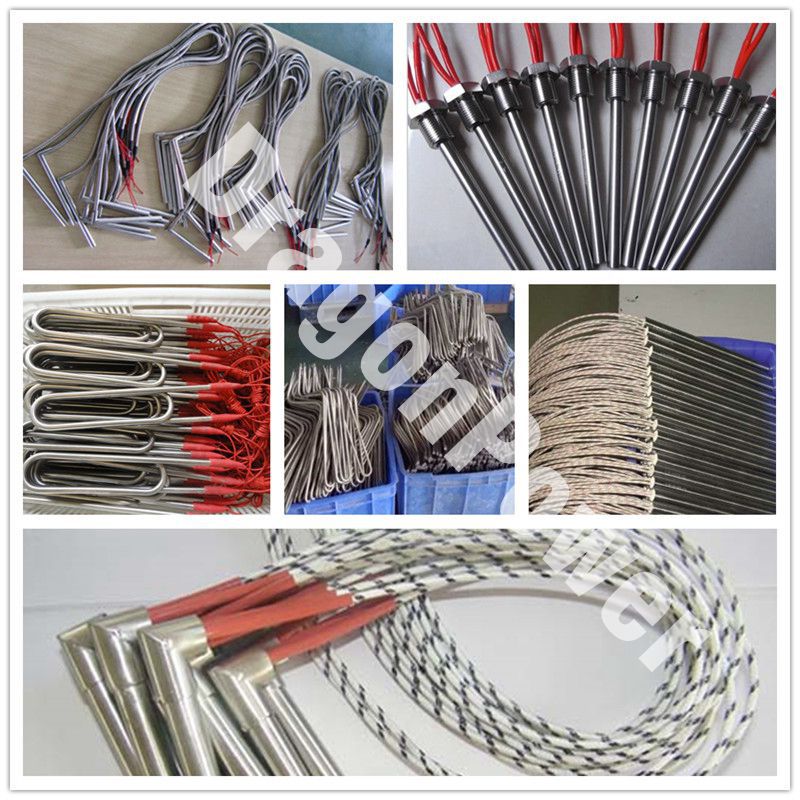 Cartridge Heating Elements Production: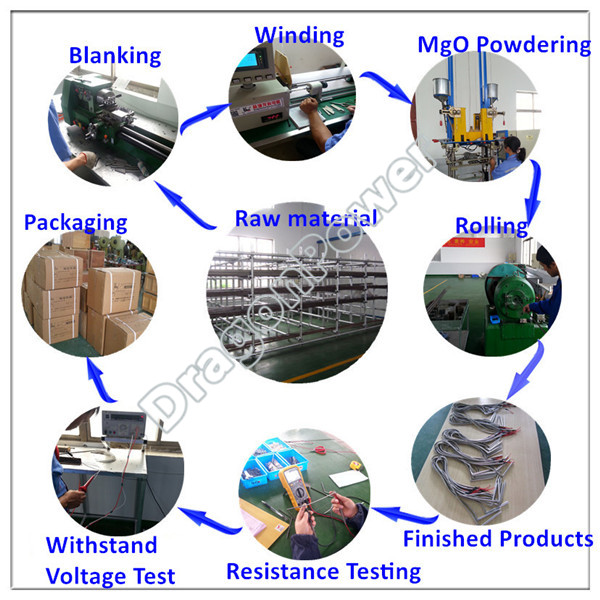 DragonPower Exhibitions: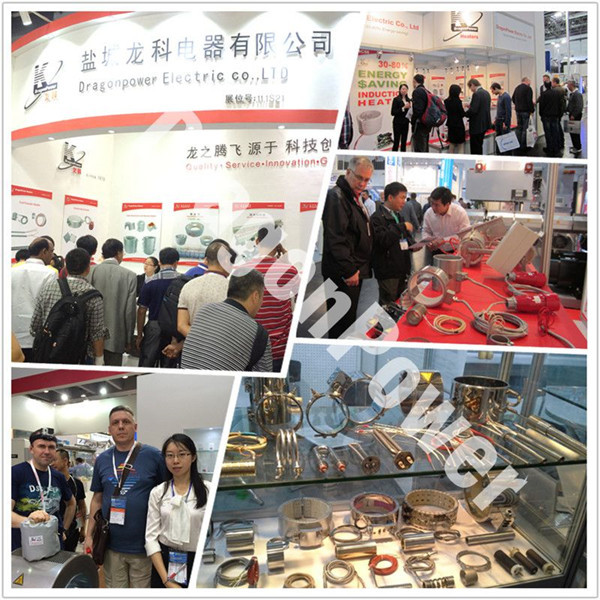 Our Service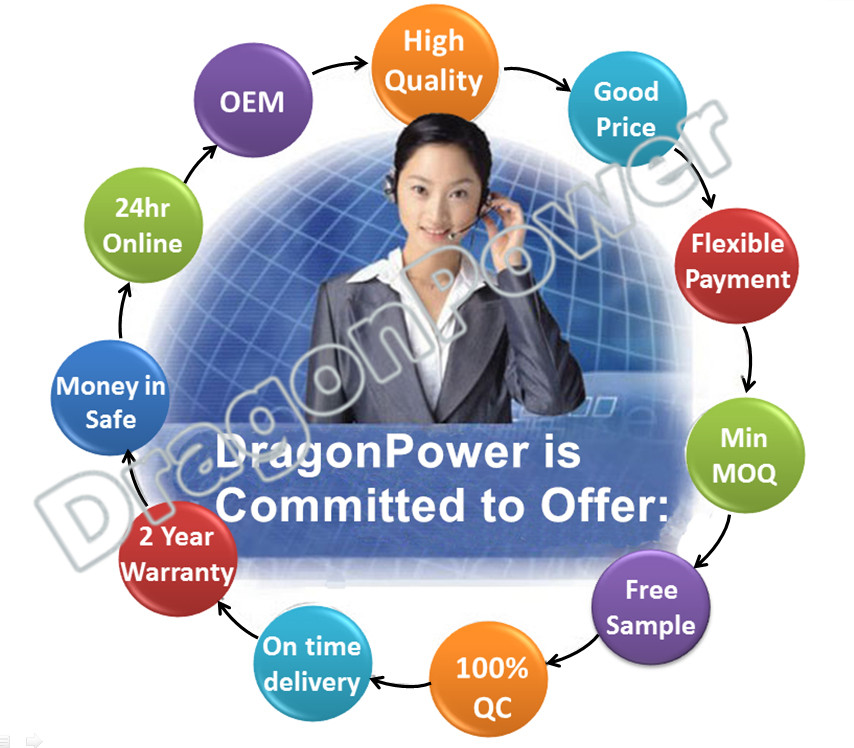 Order Guide
For Cartridge Heating Elements Orders, Please Specify:
1) Tube Diameter, Length, Volts/Watts
2) Material, Quantity
3) Lead option and length or terminal configuration, sheath material
4) Whether L shape
5) Heating length, working temperature, working environment
6) Lead end no-heat if different from standard
7) Optional accessories, finishing, internal construction
**Better to provide drawings/pictures
Certificates