Thermocouple Description:
A thermocouple consists of two conductors of different materials (usually metal alloys) that produce a voltage in the vicinity of the point where the two conductors are in contact. The voltage produced is dependent on, but not necessarily proportional to, the difference of temperature of the junction to other parts of those conductors. Thermocouples are a widely used type of temperature sensor for measurement and control and can also be used to convert a temperature gradient into electricity. The thermocouple has following advantages: suitable for smoke liquid, gas measurement; fast response; reasonable mechanical strength; screw for easy mounting; made of stainless steel; the probe can be bent to different angle by hand to fit the application requirement; maximum working temperature: 400C (750F).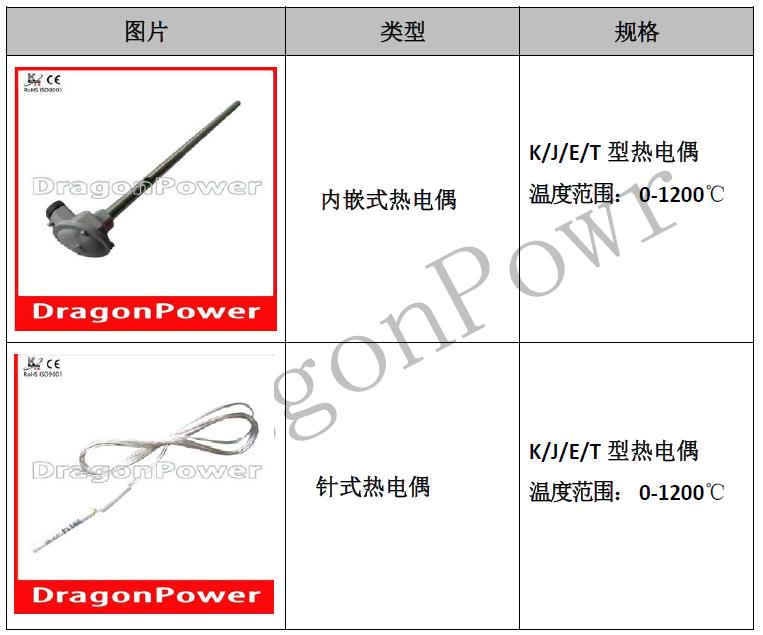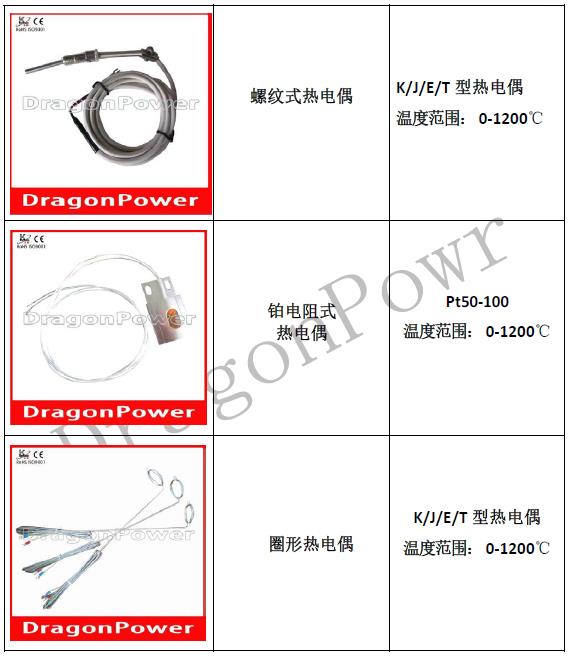 Thermocouple Applications:
l Measuring surface temperature of the cylinder;
l temperature sensor
l temperature control
Thermocouple Photos: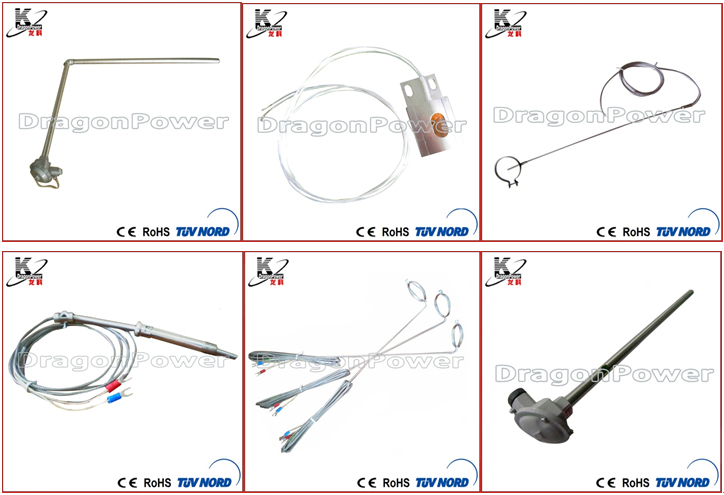 Packaging and Shipping
Packaging: Paper cartons
Shipment: 1.small quantity by DHL,FEDEX 2.Bulk goods by Sea Freight. 3. Arranged to your order

Our Service
Thermocouple Order Guide
Please specify the following when ordering.
1. Type and shape
2. Length and diameter
3. Temperature
4. Whether need spring
** It's better to provide us with the drawings/pictures
Others: position of terminal box, the position and size of the hole for connecting thermocouple OR of the incision, whether need to cast in the terminal
Certificates