Mica Heater Description:
Stainless steel is used Cr20Ni80 mica heater for heating system in the body around prefabricated good insulator on the mica. Stainless steel skin and metal, tin or Tongpi produced by the thermal conductivity of. Circle plate can be made and other heterosexual products.
Mica heaters can be manufactured flat or as band heaters and are supplied either as bare mica heaters or encased in specially treated sheath materials. The mica heaters can also be formed to shapes such as "L" or "U" sections. Holes and cut outs to customer design can be easily accommodated. Flat Mica heaters must be clamped securely to the surface to be heated. Flat mica and flat sheathed heaters can be manufactured to almost any size. The limiting factors are the design of a suitable element tape and on large heaters, the ability to provide adequate clamping over a large surface area. Band heaters are manufactured in one piece construction up to 12" diameter.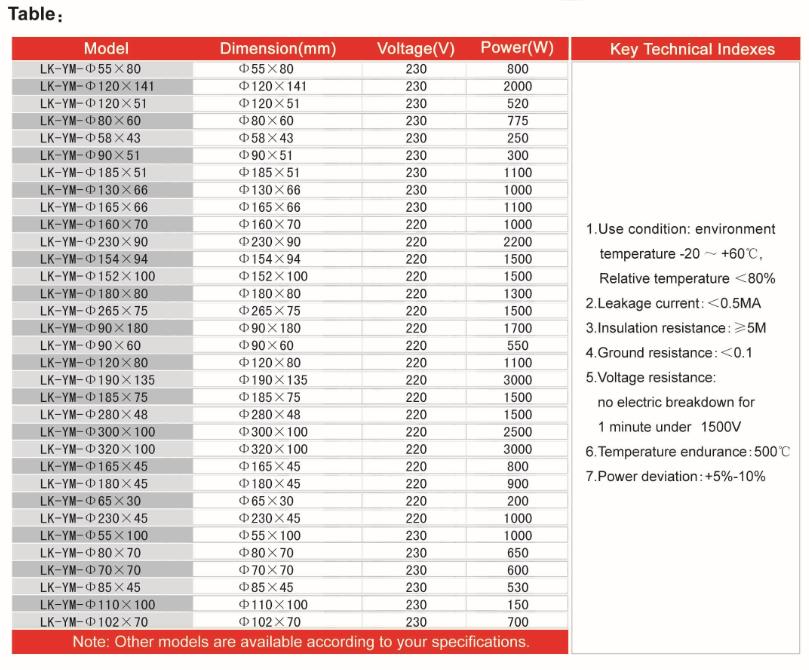 Mica Heater Applications:
l Plastic injection molding machine
l The heating part of the machine head of hollow shaping machine
l The heating system of extrusion machine
Mica Heater Types: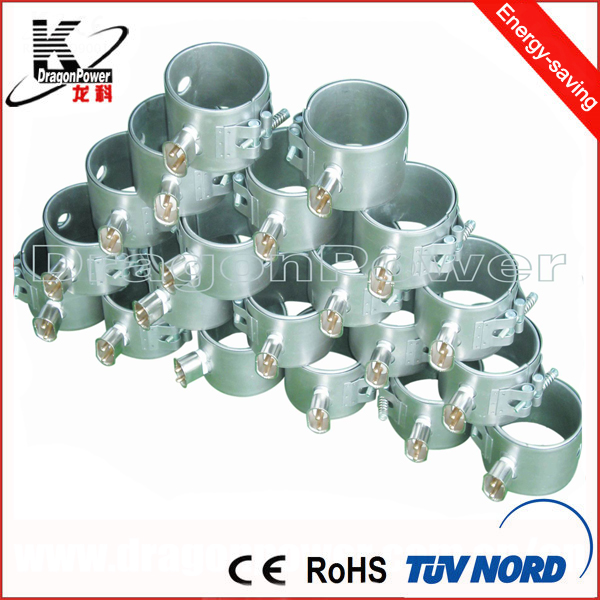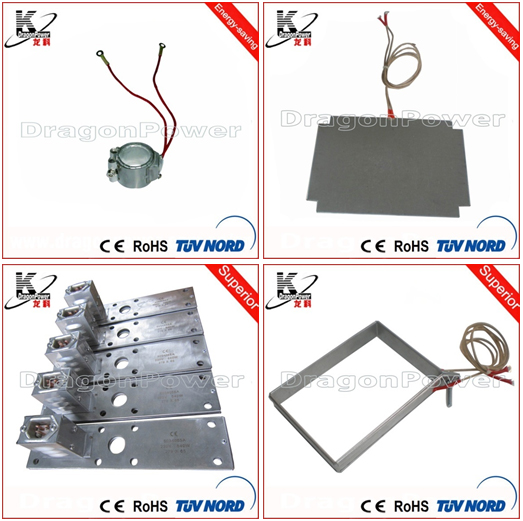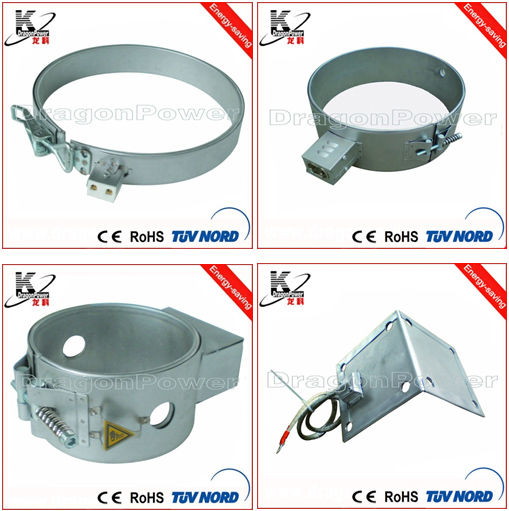 Packaging and Shipping
Packaging: mica heater in plywood case outside if needed.
Shipment: 1.small quantity by DHL,FEDEX 2.Bulk goods by Sea Freight. 3. Arranged to your order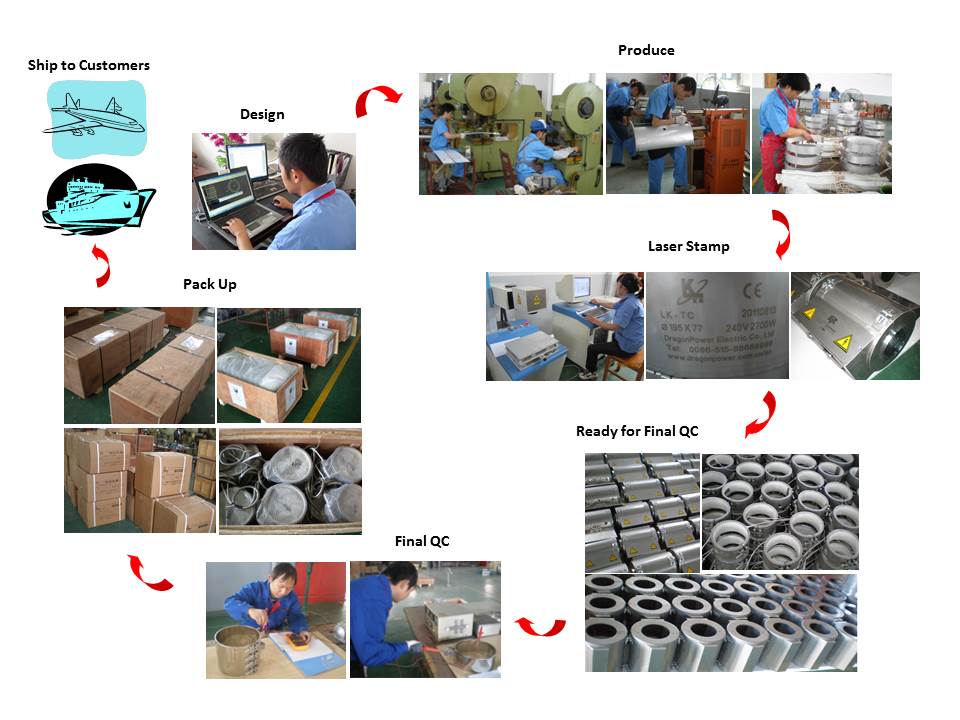 Our Service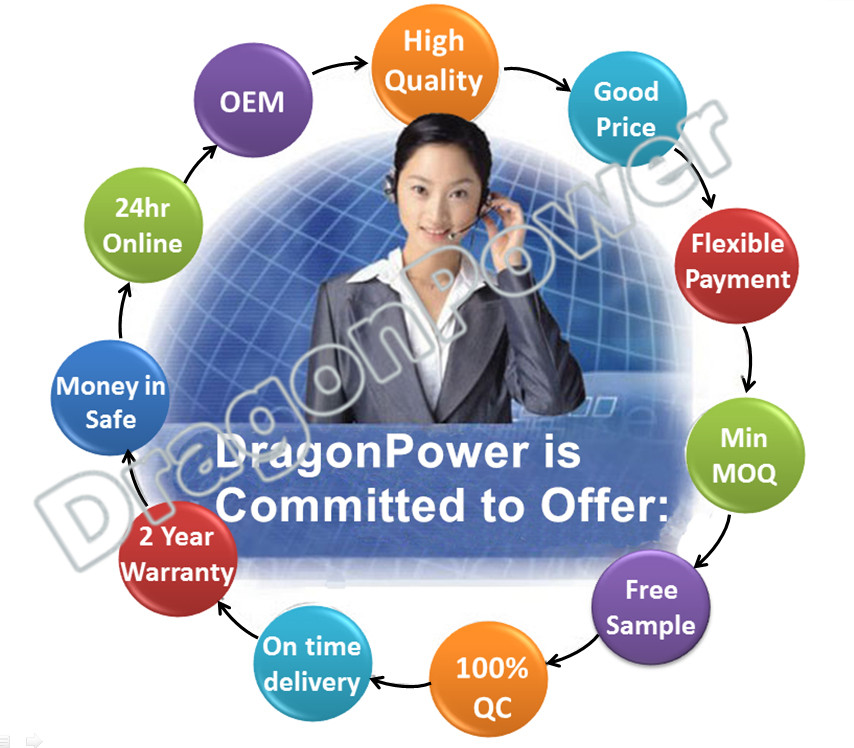 Mica heater Order Guide
Please specify the following when ordering.
1. The inner diameter (mm) (or outer diameter when the heater is used inside) and length (mm) of heaters
2. Width of heaters
3.Voltage and power density
4.Position and size of the hole for thermocouple
5.Wiring type and position
6.Content of the stamping if needed
7.Special gap if Necessary
8.Order quantity
9.Delivery date
** It's better to provide us with the drawings/pictures
Others: position of terminal box, the position and size of the hole for connecting thermocouple OR of the incision, whether need to cast in the terminal

Certificates